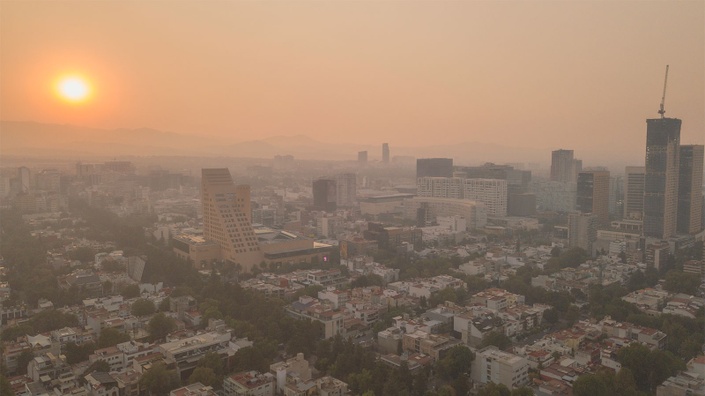 Air Resources Management and Pollution Modelling
Air Pollution will soon be a no1. Environmental Problem in The World (The Johns Hopkins University)
Air pollution is a major global concern, arising for the most part from human activities. Air pollutants can be emitted by a variety of sources or formed directly in the atmosphere. They alter the air we breathe and have clear negative effects on our health. But they also affect the Earth's climate and have a tremendous, often underestimated, impact on our economies.
This 3-week course shares the basics of air pollution and its effects. During the first week, you will discover the major causes of outdoor and indoor air pollution. The next two weeks detail the environmental, economic and health impacts of this pollution.
Who should attend?
This course is ideally suited for environmental engineers and climate change experts and all others (undergraduates are welcomed) who wants to learn about air pollution and its impact on human health and climate change.

Prerequisite:
B.Sc in environmental engineering, civil engineering, biology, archaeology... This course requires basic knowledge in general chemistry and an undergraduate level in science.
Time Commitment:
Average 2 - 3 hours per week to finish each Module (week). We encourage you to spend time with the course each week. Your focused attention will pay off in the end!
PRICE: 650 Euros

If you are interested about details contact me at [email protected] or we can get in touch via WhatsApp. Let me know on email. Thanks!
(each Module is 1 week long)
Module 1
In this introduction module you will get general overview about of air pollution issues through real world examples. Also, I will present you key terms and concepts.
First, we will define what is:
Air pollution

Ambient air

Ways to classify air pollution

Criteria pollutants

Hazardous air pollutants

Air pollution standards

Emission standards

Atmospheric structure
Important functions of air quality management will be presented - what they are and how they relate to each other.
Module 2
Basic Geography

Weather, Climate and Atmosphere

Earth Tilt and Orbit

Earth Rotation

The Coriolis

Energy, Temperature and Heat

Water Cycle, Pressure, Humidity, Haze, Fog and Dew

Air Movement around The Globe

Stability of Atmosphere
Module 3
Historical Air Pollution Cases

Meuse Valley, Belgium (63 people die)
Donora, Pennsylvania (20 people died)
London, England (30 people died, 1948)
London, England (4000 to 12000 died, 1953)

The difficulties of Controlling Air Pollution - Case study For Smote Control of Sent Louise, US
General Air Pollution Modelling Consideration (Part 1)

Air Quality Model Classification
Model Spatial and Temporal Scales
Elements of Modelling Frameworks
Sources of Data

General Air Pollution Modelling Consideration (Part 2)

Atmospheric Meteorology
Pollutant Characterization
Pollutant Transport and Transformations
Mass and Energy Balances
Governing Equations
Model Verification and Validation
Sensitivity Analysis
Uncertainty Analysis
Module 4
Sensors in Air Resources Management (both indoor and outdoor air quality)
Fundamentals of electronics and microcomputers


Current flow, voltage, resistors, capacitors and power

Transistors - device that transformed the modern world

Binary numbers and their importance in todays world

The most popular microcontroller in the world – Arduino and Raspberry Pico

Sensors in Air Quality Monitoring
Precise measurement of pm 2.5, pm 10 and organic contaminants both outdoors and indoor
Measure of indoor air pollution - different organic pollutants
Data transmission via cellular network (Internet of Things and Air Resources Monitoring)
Module 5
coming soon....
Your Instructor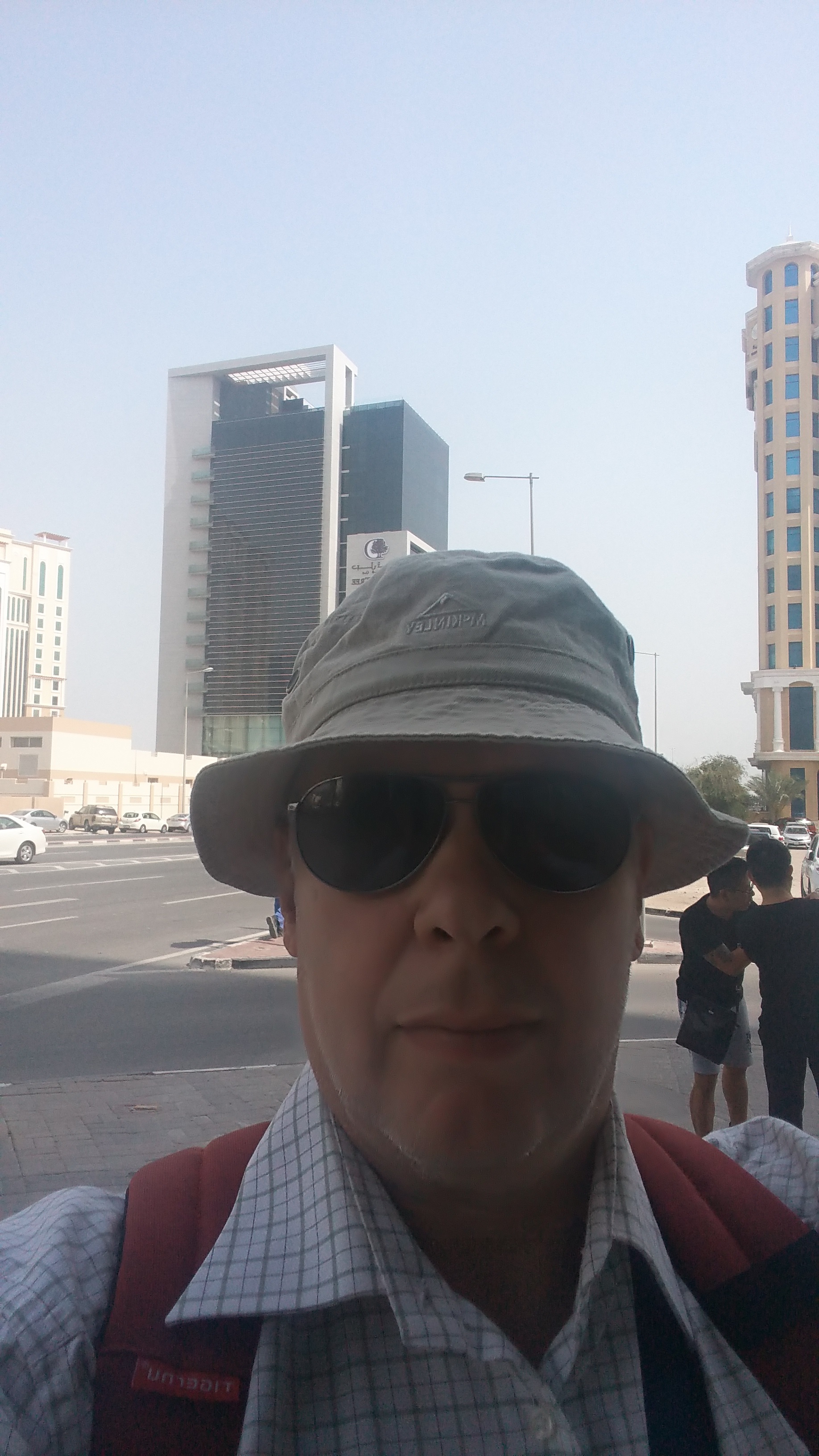 More than 20 years in the field of water and environment, specialist in quantitative hydrogeology applying his knowledge on projects in Europe, US, Middle East, Australia and Africa. Uncertainty analysis of groundwater models is his another specialization. One of top success was mentoring one of the top world Australian Mining Company in using specialized techniques of mathematical model calibration and uncertainty analysis with PEST.
His Ph.D. was done on the topic of groundwater remediation. On the Middle East he was working on a capital project where a huge database was established (more than 500 observation points).
Business Development and Marketing
Working from Serbia he manages to set up brand acknowledged on Geological Survey of UnitedStates Meeting in 2019/ as an example of how brand can be setup from distant country. Also, he organizeThe first online Conference Groundwater Science and Practice was organized in 2018. Proud to say that he become one of the moderators of the LinkedIn Groundwater Modeling Forum with 7000 members along with several university professors. Also, he raised 100000 USD for his Start-Up. Another Start-Up is currently under development.
Coaching other companies and their engineers

First started with 1 on 1 courses throughout the world (mostly USA) continuing with Environmental Science Education Program with 900 participants.Topics were Water Resources Management, Remote Sensing and Seawater Intrusion. He was accepted at The John's Hopkins University for online specialization in 2018 where he attended one semester of Air Resources Monitoring and Management. Due to catastrophic air pollution in his native country he stopped his specialization on JHU and devoted his time to mitigation of indoor pollution with a top company in that arena. He was again accepted to continue his specialization in JHU in 2020. As one of greatest achievement was invitation to train The John's Hopkins University Ph.D. student in interpretation of Mars geology. Due to COVID-19, the project was postponed by NASA.
Also, at beginning of 2020 he was elected to be a reviewer of The Book Coastal Hydrogeology for US journal.

Water Wells
During his consulting practices he was working with Roscoe Moss and arena of Aquifer Storage and Recovery with one of the fouder of that coin Davide Pyne for several years.
Publishing
He published over 20 scientific papers in his native language and the first one in English at MODFLOW Conference 1998. Also, published a book about Mathematical Modeling and Remediation that is currently under translation in English.
Sensors in Natural Resources
First started as his hobby after which his passion for electronics in environmental field was expanded and currently, he is writing a book on sensors application in natural resources.
Remote Sensing
By lunching of the Sentinel 2 satellite in 2016 he become interested in remote sensing and its application in water resources and agriculture. Did numerous projects in Agriculture and for big agriculture companies, the largest 10000 ha)
Summary :
His integrated knowledge of different disciplines in environmental science enabled him to develop a specific approach for managing natural resources (monitoring, modeling and remote sensing). Also, developing techniques for the determination of mineral resources from satellites was considered by several companies.
Visit website of Environmental Science and Education Program and make advance on your profesional path to better life.
Frequently Asked Questions
When does the course start and finish?
The course starts now and never ends! It is a completely self-paced online course - you decide when you start and when you finish.
How long do I have access to the course?
How does lifetime access sound? After enrolling, you have unlimited access to this course for as long as you like - across any and all devices you own.
What if I am unhappy with the course?
This is free course, just do not watch it anymore :)
This course is closed for enrollment.