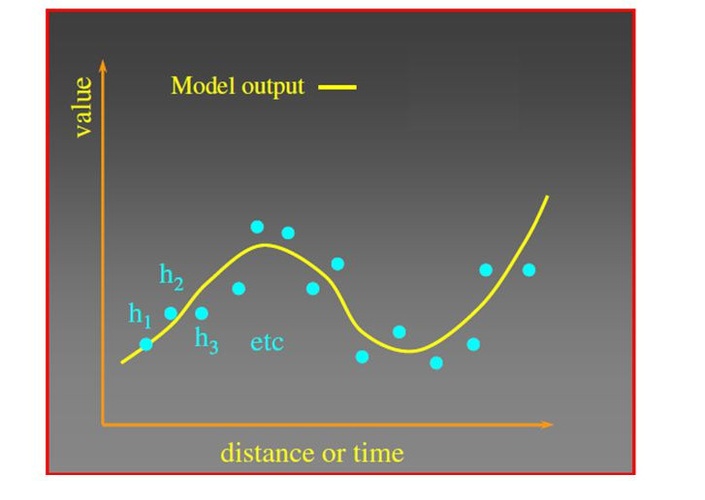 Better Water Resources Management - 4 (a)
First Step in Learning Calibration of Groundwater Models with PEST - zone based approach
In this course you are going to learn calibration of groundwater models with PEST using zone based approach. This online course is 1st of three parts, in 2nd part (due to be released in a month) calibration using pilot points (highly parameterized inversion with regularization) will be explained and in 3rd par uncertainty analysis of your calibrated groundwater models will be described.

After forming a model, translating it from conceptual to numerical model, state of art in today's environmental and groundwater modeling is finishing the model in two steps - first step groundwater modeller is doing calibration and step two is conducting uncertainty analysis (or error analysis) by the groundwater modeler in order to make right decisions required by project.

In this course we are going to explore and hopefully the participant will learn (we are with you all the time the course) how to calibrate groundwater models with PEST using zone based approach.
In zone based approach model parameters in active area of model are divided into zones of equal values (manual regularization is done using mathemathical language) and PEST is used to calibrate a groundwater model.
This approach is still mostly used in calibrating groundwater models and it is the starting point for more advanced way of model calibration - highly parameter inversion with regularization.

Description of units:

---
Unit 1:
This unit lasts 50 minutes
In first 15 minutes water resources management case study in thin (7 meters thick) alluvial aquifer was presented. Model was calibrated with PEST quickly in order participants to get a feeling how the whole process is working.
Analytic Element feature in Groundwater Vistas for simulating inflow in aquifer was described as part of the case study
Discussion about vertical and horizontal dimensions in modeling and rationale for choosing 2D approach in this case study using 3D visualization tools
The whole process of setting up and running PEST calibration was shown in step by step approach so that participants can easily follow it.
What can happen if we over-fit model?
---
Unit 2:

This unit lasts 45 minutes
Three type of files needed for PEST run (created by Groundwater Vistas), opening them in text editor and examining how Groundwater Vistas is making them (plus a little experiment lasting all together 15 minutes)
The best way to run PEST - from DOS prompt (yes, it is true)
Description of one PEST optimization iteration (15 minutes):

Definition and calculation of objective function
Jacobian matrix with examples
Marquardt lambda

Parameters sensitivity in PEST - intro with examples (15 minutes)
Do small zones in PEST matters?
Non-linearity of parameter sensitivity during calibration process
---
Unit 3:
This unit lasts 45 minutes
How to insure smooth PEST run (5 min)?
Sensitivity is not enough, let's talk about correlation of estimated parameters in your groundwater model - practical exercise
Definition of regularization (for now only manual regularization)
Importance of correlation between estimated parameters for prediction and decision making of your groundwater model
Multiple correlation
Parameters identifiablity
How to implement "soft knowledge" with tied parameters during your calibration process
Description of PEST control parameters
What is Marquardt lamda and its role during PEST optimization (calibration) process
---
Unit 4:

Assigning weights for different calibration types (groundwater heads, discharge, concentration)

Using springs discharge as calibration target

Using PEST utilities

Examination of output PEST files (record file, parameter file, sensitivity file...)

Before running a PEST you will learn how to check is PEST running correctly with one simple run

SVD (Singular Value Decomposition) will help you to get rid of insensitive parameters that will make PEST run difficult or impossible

Testing integrity of finite difference derivative approximation (when to use global optimisers)
Who should attend?

This course is ideally suited for hydrogeologists, geologists, climate change experts, environmental and agriculture engineers who already have a knowledge of groundwater modeling with MODFLOW.

Prerequisite:
B.Sc in hydrogeology, geology, environmental engineering, civil engineering or similar...Good idea is to finish Hydrogeology Bundle 1 - Gentle Introduction to Analytic and Numerical Groundwater Modeling

Time Commitment:
Average 2 - 3 hours per week to finish each Module. We encourage you to spend time with the course each week. Your focused attention will pay off in the end!
If anything seems unclear or you just have a question, then please let me know - I will get back to you as soon as possible, usually less then 24 hours. After each lecture you have place to ask questions. Again, thank you for joining me on this course.
Your Instructor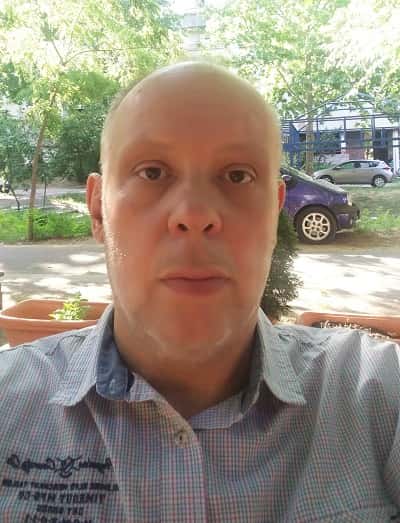 More than 20 years in the field of water and environment, specialist in quantitative hydrogeology applying his knowledge on projects in Europe, US, Middle East, Australia and Africa. Uncertainty analysis of groundwater models is his another specialization. One of top success was mentoring one of the top world Australian Mining Company in using specialized techniques of mathematical model calibration and uncertainty analysis with PEST.
His Ph.D. was done on the topic of groundwater remediation. On the Middle East he was working on a capital project for the metro. A huge database was established (more than 500 observation points).
Business Development and Marketing
Working from Serbia he manages to set up brand acknowledged on Geological Survey of US Meeting in US 2019 as an example of how brand can be setup from distant country. The first online Conference Groundwater Science and Practice was organized in 2018. Proud to say that he become one of the moderators of the LinkedIn Groundwater Modeling Forum with 7000 members along with several university professors. He raised 100000 USD for his Start-Up. Another Start-Up is currently under development.
Coaching other companies and their engineers

First started with 1 on 1 courses throughout the world (mostly US) conducting Environmental Science Education Program with 900 participants.Topics were Water Resources Management, Remote Sensing and Seawater Intrusion. He was accepted on The John's Hopkins University for online specialization in 2018 where he attended one semester of Air Resources Monitoring and Management. Due to catastrophic air pollution in his native country he stopped his specialization on JHU and devoted his time to mitigation of indoor pollution with a top company in that arena. He was again accepted to continue his specialization in JHU in 2020. As one of greatest achievement was invitation to train JHU Ph.D. student in interpretation of Mars geology. Due to COVID-19, the project was postponed by NASA. Also, at beginning of 2020 he was elected to be a reviewer of The Book Coastal Hydrogeology for US journal.

Water Wells
During his consulting practices he was working with Roscoe Moss and arena of Aquifer Storage and Recovery for several years.
Publishing
He published over 20 scientific papers in his native language and the first one in English at MODFLOW Conference 1998. He published a book about Mathematical Modeling and Remediation that is currently under translation in English.
Sensors in Natural Resources
First started as his hobby after which his passion for electronics in environmental field was expanded and currently, he is writing a book on sensors application in natural resources.
Remote Sensing
By lunching of the Sentinel 2 satellite in 2016 he become interested in remote sensing and its application in water resources and agriculture. Did numerous projects in Agriculture and for big agriculture companies, the largest 10000 ha)
Summary :
His integrated knowledge of different disciplines in environment enabled him to develop a specific approach to managing natural resources (monitoring, modeling and remote sensing) Developing techniques for the determination of mineral resources from satellites was considered by several companies.

Visit website of Environmental Science and Education Program and make advance on you careere.
Best wishes,
Dragan
Frequently Asked Questions
When does the course start and finish?
The course starts now and never ends! It is a completely self-paced online course - you decide when you start and when you finish.
How long do I have access to the course?
How does lifetime access sound? After enrolling, you have unlimited access to this course for as long as you like - across any and all devices you own.
What if I am unhappy with the course?
We would never want you to be unhappy! If you are unsatisfied with your purchase, contact us in the first 30 days and we will give you a full refund.